The Sober Bamboo - Nurturing Good Vibes!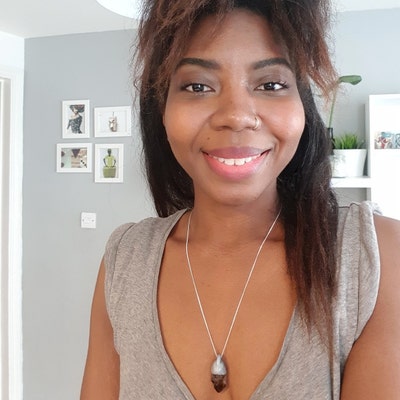 Hi! My name is Bonnisa Moore; I'm a wife and mother from Buckinghamshire who is passionate about spreading a positive, forward thinking ethos as a mental health advocate. This is all manifested through my lifestyle brand and third baby - The Sober Bamboo!
Opening in 2018 on the wonderful world wide web, I am excited to share my handmade products with you! Each piece of my jewellery is crafted mainly with polymer clay, cotton and wood. I love including natural treasures like crystals in my work because I get to combine my passion for holistic and spiritual healing with jewellery making! My work is mostly influenced by the time I spent in Santoroni, Greece, my attraction to all things Scandinavian Minamalism, and African/Caribbean culture growing up.  
I studied Media, Cultural Writing and Communication and have a background in Fashion Retail - All of these industries have naturally influenced the work I love to do today.
Like what you see?! Follow and keep updated with TSB's latest going-on's by following with Instagram and Pinterest @thesoberbamboo , #thesoberbamboo 
Thank you for stopping by my shop today! 
#goodvibes
Bonnisa X